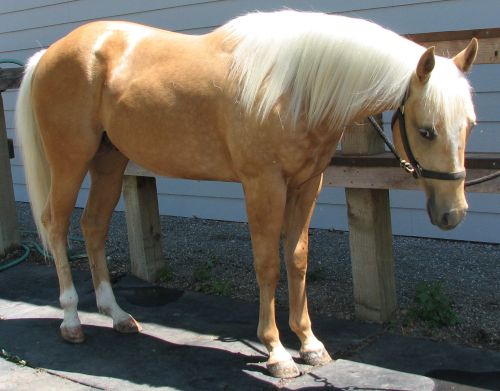 On 10/1/13 Twister kicked through a four strand Electrobraid fence and got his leg caught behind the second strand from the top.
He tore off about 200 yards of fencing causing a severe laceration just above the left hock.
WARNING: Graphic Images of Horse Injury

If you are squeamish DO NOT SCROLL DOWN!
Click on any picture to get a full-size image.
Twister spent a week and $5K at Crossroads Veterinary Clinic. When their prognosis became grim and an additional minimum cost of $20K my husband said to put him down. I just couldn't do that so I brought him home.
Diagnosis and discharge instructions from Crossroads Veterinary Clinic 10/8/13 (pdf)
This page helped me understand the function of some of these tendons: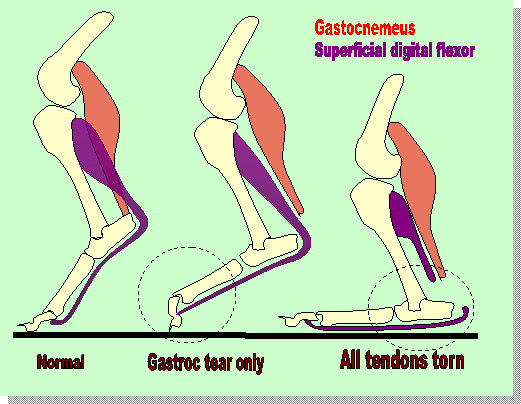 There are multiple severed tendons, I have never really been given a clear answer as to exactly which ones. My guess is they don't really know. This entire mechanism is extremely complex.